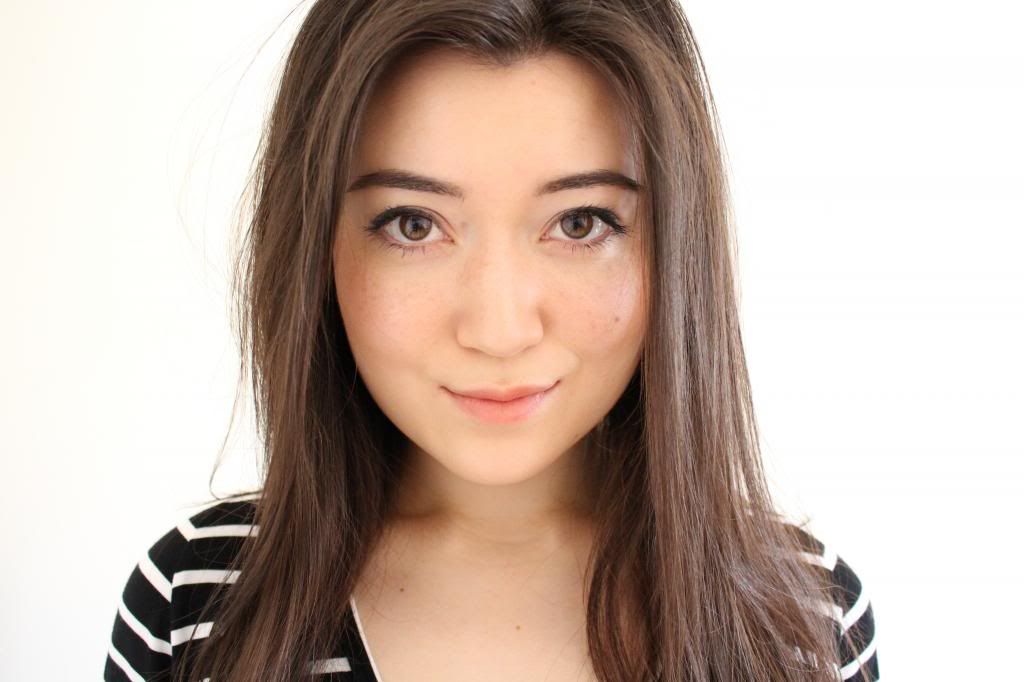 I have a new camera (!!!) that reveals everything, including a little detail about my complexion: I have freckles. They're light enough to cover with foundation, but I like them way too much to do that, and let's face it, the only heavy-duty cover-up I'll be sporting this summer is a giant pair of sunglasses. So here's the minimal makeup I've been loving lately, perfect for no-fuss summer days.
It all starts with Diorskin Nude BB Creme, which I mentioned in my last post on June favorites. On an everyday basis I like light coverage with a fairly matte finish (my combination-oily skin will take care of the dewiness factor as the day goes on). This BB cream delivers just that: one pump spread all over my face evens out my complexion while allowing my freckles to show through. Although the shade 002 is slightly darker than my skin, it's totally fine once it's sheered out. I've read criticisms about this BB cream's lack of skincare benefits and SPF, but I always apply serum, moisturizer and SPF 50 beforehand, so I'm mainly looking for a little extra coverage without any extra shine. Next I apply NARS "Douceur" on my cheeks. This dusty-pink/brown is absolutely gorgeous to warm up fairer complexions.
I defined my brows with the Benefit Browzings kit, added a light layer of tarte Amazonian Clay Cream Eyeshadow in "Slate" to my lids, smudged tarte skinny smolderEYES in "Slate" into my upper lash line, and coated my top and bottom lashes with Bobbi Brown's Lash Glamour Extreme Length Mascara. You know I'm not a nude lips girl, but I've finally found a nude that suits me, Clinique Chubby Stick Intense in "Whole Lotta Honey." It leans towards a warm brown rather than a cool pink, and it's very moisturizing. The great thing about this minimalistic look is that you can easily transform it for a night on the town by sweeping on a bright lipstick. I think you all know the one I'd choose...