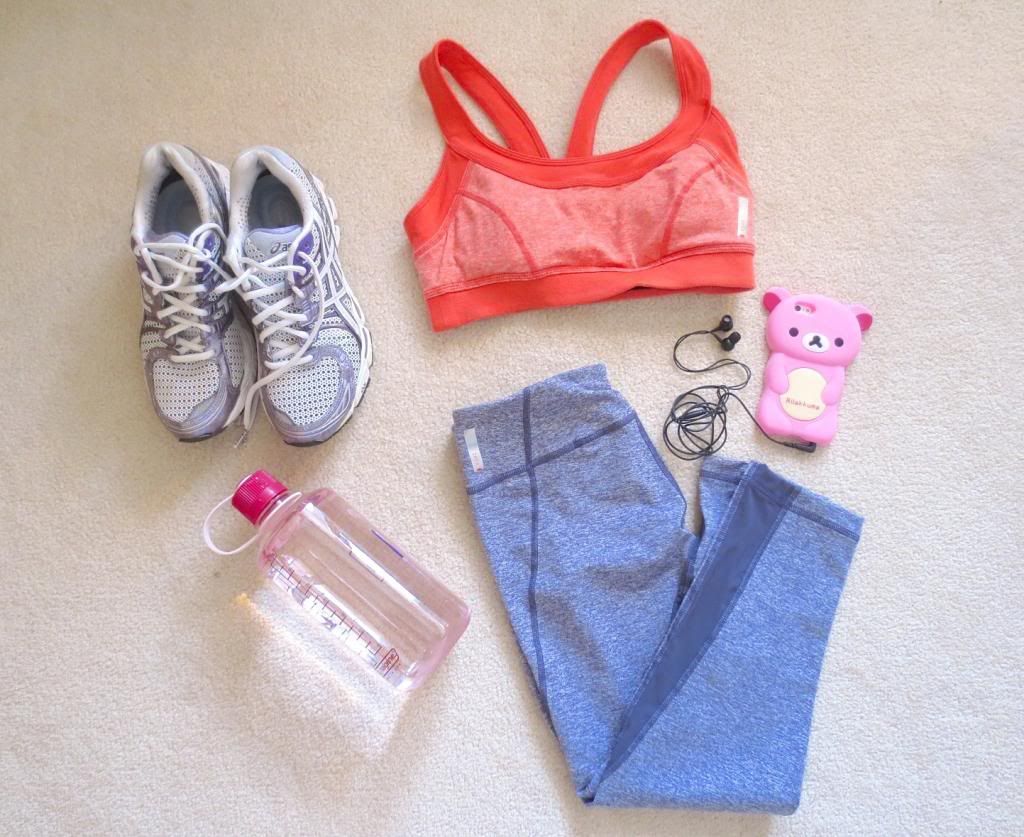 The gym and I have had an on-and-off relationship for the past year. After a rather long break I've decided the excuses are over... time to renew my vows of commitment! I feel at my best when I exercise regularly. I have more energy, feel more positive and level-headed, drink more water, eat less sugar, and am a happier human being. That's more than enough motivation to get my heart racing!
I'm going to mix it up to keep things interesting. For me, working out loses its appeal when it gets boring. It helps to alternate between cardio workouts at the gym (different machines), walking/running outside, doing the
100 workout
, and going to yoga. Also, workout playlists are crucial! I cannot run without music, so I always upload a peppy playlist or two to my iPhone. My goal is three workouts a week. Totally doable... I'm slipping on my
Zella leggings
and heading out for #1 right now!
Who else is trying to make exercise a priority? Tell me what your plan involves!